Exclusive Breastfeeding, Just Got Easier!
Did you know that nursing mamas need an additional 500 calories postpartum to help produce enough breast milk for exclusive breastfeeding?
We formulated our Mama balls with the breastfeeding mama in mind - loaded with ten percent of your daily macronutrients per daily dose, and enough calories & active ingredients to help keep that supply up.
LIMITED TIME OFFER
Get Your First Box of Nunona FREE!
The science is clear that the quality of your diet impacts the profile of your breastmilk.
Nunona's nourishment program is a commitment to you & baby, so every two weeks we'll automatically ship you another nourishment bundle to keep you on track. 
That's a 2 week supply of Nunona for only $31.50.
Use Code: FIRSTBOXFREE
Recommended by Experts, Loved By Moms
Born to Nourish Mamas & Their Babas.
Meet Founder+Mama Krista
As a former head of global marketing and innovation at pharmaceutical and nutritional companies, I knew the depth the infant nutrition industry goes to in order to support babies, but I was shocked by the lack of nutritional support for moms.
When I began my own motherhood journey, I quickly realized the products I wanted didn't exist and the market wasn't meeting the needs of the modern mom. So I decided to make my own nutrient-packed snacks from organic plant-based, whole food ingredients without the use of synthetic supplements because this is better for our bodies and for our planet.
Healthy Babies Start With Healthy Mamas
Nunona Mama Balls Breastfeeding Program
Essential nutrition for postpartum
An award-winning postpartum snack designed to nourish new moms, support breastfeeding, and provide essential nutrients for baby.

One box = one week = 28 energy bites
4 plant-based energy bites a day give you:
The extra 300 calories you need  
10% daily macronutrients to fuel postpartum recovery
Iron* for babies brain and body development
B Vitamins* to support a strong nervous system
Omega 3* for babies brain development
*Essential nutrients for breastfeeding mamas to pass on to baby via breast milk.
In an array of functional flavors to support new mom challenges. Because healthy babies start with healthy mamas. 
Get your FIRST BOX FREE when you build-a-bundle! Use code: FIRSTBOXFREE
Looking for the perfect gift? Check out our Gifting Collection. 

Nutrient Dense

Whole Food Plant-Based

Organic

No Synthetic Supplements

Gluten Free Oats
Free Shipping, Over $50

30-Day Money Back Guarantee

Easy Cancellation, Always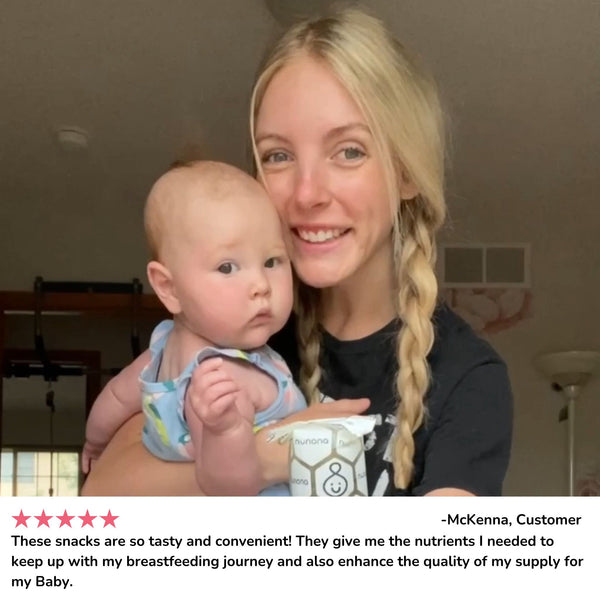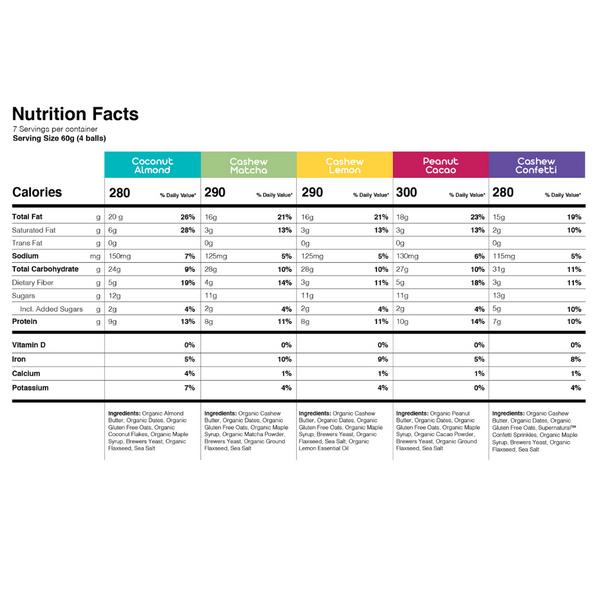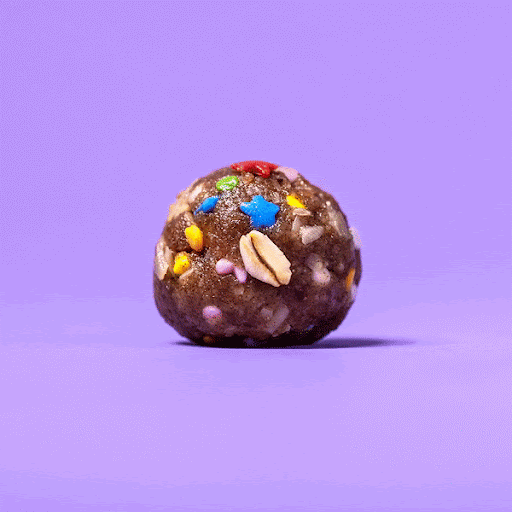 Made With You & Baby In Mind
• Nutrient Dense
• Whole Food Plant-Based
• Organic
• No Synthetic Supplements
• Gluten Free Oats*

*Made in a facility that processes gluten
What's in a Mama Ball
Nutrient Dense
Whole Food Plant Based
High Protein
Refined Sugar Free
You Deserve a Better Bite
Unlike lactation cookies, Mama Balls are made with real food ingredients that contain essential macro & micronutrients to support breastfeeding, enhance baby's brain & body development, and help with postpartum recovery.
Join Our Healthy Mama Movement
@nunonalife
We love seeing mamas helping other mamas.