Redefining Maternal Nutrition
Maternal nutrition affects baby for a lifetime. Essential nutrients mamas consume like omega 3 fatty acids, B-vitamins and iron help with optimal brain & body development for Baby. Nunona's bite-sized postpartum snacks are formulated by moms & scientists to support breastfeeding mamas with the essential nutrients babies need for a lifetime of health. Offering you healthy lactation snacks, you can feel good about!
Breastfeeding Snacks That Fuel Your Body So You Can Feed Your Baby
Lactation supplements for the modern mom. Made with organic whole food plant-based ingredients that optimize your dietary intake & need to be consumed by mom in order to get to baby through breastmilk.
Lactation Cookies Crumble Under Scrutiny
We give you only what your body needs & nothing else. Take a closer look.
TESTIMONIALS
Recommended by Experts, Loved By Moms
Build Your Nunona Program
Nunona Mama Balls
An award-winning postpartum snack designed to nourish new moms, support breastfeeding, and provide essential nutrients for baby.

1 box is 1-week supply (28 energy bites).
4 plant-based energy bites a day give you:
The extra 300 calories you need  
10% daily macronutrients to fuel postpartum recovery
Iron* for babies brain and body development
B Vitamins* to support a strong nervous system
Omega 3* for babies brain development
*Essential nutrients for breastfeeding mamas to pass on to baby via breast milk.
Free Shipping, Over $50

30-Day Money Back Guarantee

Easy Cancellation, Always

Nutrient Dense

Whole Food Plant-Based

Organic

No Synthetic Supplements

Gluten Free Oats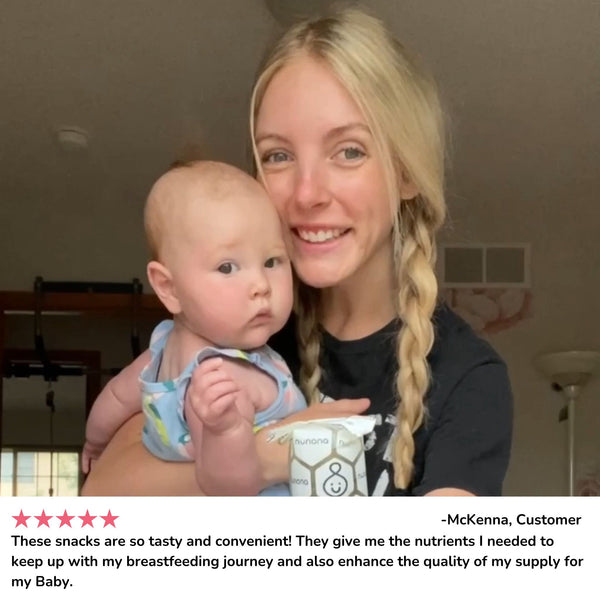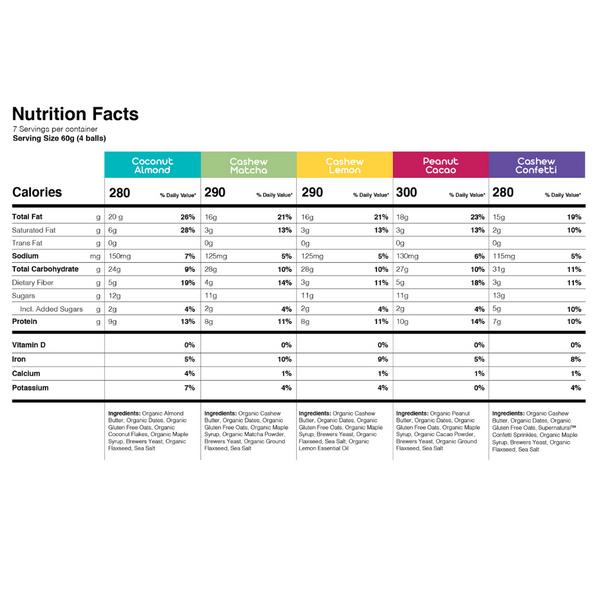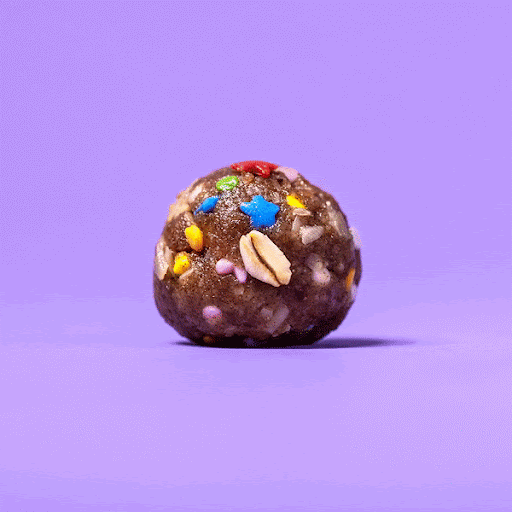 Founded with Science, Passion & Purpose
Nunona was created by a mom whose lifelong career was focused on developing infant nutritional products. Driven by the harsh realization the critical role of women's nutrition and it's impact on infant health has been overlooked, Krista Maas de Villiers created her own maternal products. Backed by science, these nursing snacks nourish mamas and their babas with whole food, plant-based nutrients without the use of synthetic supplements, so that collectively we can create healthier humans, for a healthier planet.
Make Nunona's Breastfeeding Supplement Part of Your Daily Mama Mantra
Feed your body with key nutrients that affect the profile of breastmilk to support baby's growing brain & body for life.
Join our healthy mama movement @nunonalife
We love seeing mamas helping other mamas.